Why freeze soup into portions?
Freezing soup into portions makes it so easy when you just want a cup of homemade soup! Over the years, I've figured out and developed the best ways to freeze soup. It all started with my homemade chicken noodle soup. When my kids were sick at home, I would make them this delicious soup. But if ever I was sick, what did I get? You got it!- canned chicken soup. Yuck! Somehow this did not sit well with me so I began freezing my chicken noodle soup into 1 cup portions. Whenever I didn't feel great or needed a comfort soup, it was all ready for me in the freezer in individual portions. At first I used just Ziplock bags, but that didn't work too well. It was hard to do and they quickly became freezer burned. Eventually I figured out these 2 easy ways to freeze soup. Now I freeze all of my soups into 1 cup portions. Whenever we want soup, we just go to the freezer and pick a soup! It's great when we have guests as each guest can pick out their own soup!
Two Easy Ways to Freeze Soup
For both methods, I do recommend refrigerating your soup overnight so that it's cold when you want to package it up and freeze it. It makes handling the soup so much easier. If you want to learn how to de-fat your broth or soup, keep reading!
The Souper Cube method
This is my favorite way to freeze soup and broth!!! I just discovered this method last year. These souper cubes (paid link) are a brilliant idea. You can buy them in all different portions. For soup, I like the 1/2 cup, 1 cup and 2 cup portions best. Just transfer the soup to the Souper cubes (paid link) and place in the freezer. You can store them right in the trays, however, I like to transfer them to vacuum sealed bags (paid link). I think the soup stays fresher longer in the vacuum sealed bags (paid link). It also allows me to use the Souper cubes (paid link) for another soup so they aren't tied up to one soup.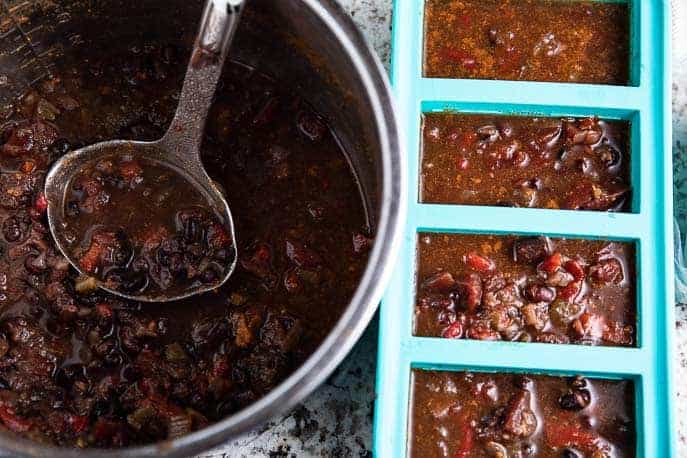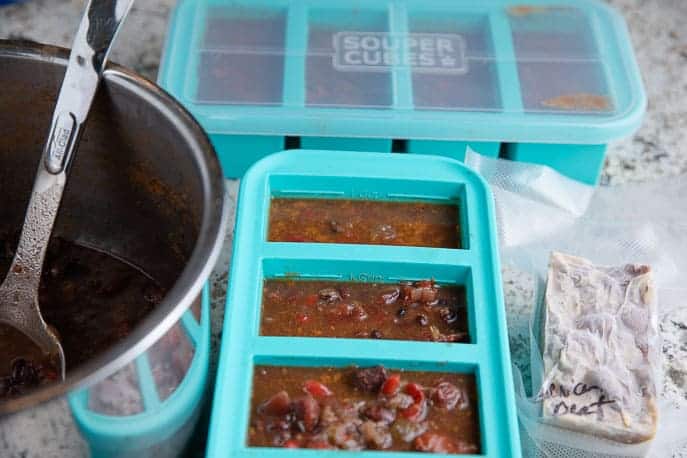 Cover with lid and freeze. When solid, let them sit out about 10 minutes then remove block of soup and transfer to vacuum sealed bag (paid link) if desired. You can leave the soup in the Souper Cubes (paid link) but I like to remove them so I can use the cubes for another soup. The links I have above for the cubes are from Amazon, but you can buy them directly from the company here. It's always nice to support small companies directly but I realize sometimes people like things easy and would rather buy them on Amazon.
The Vacuum Seal method
This is my original method. It works well but I do prefer the Souper Cube method more. I have gone through quite a few vacuum sealers over the years. I've had fancy ones and simple ones. This Anova (paid link) is one of my favorites as it's relatively inexpensive and simple. Some of the fancy ones are hard to operate, don't last and are super expensive. This can be kind of tricky to do, so here's what I suggest.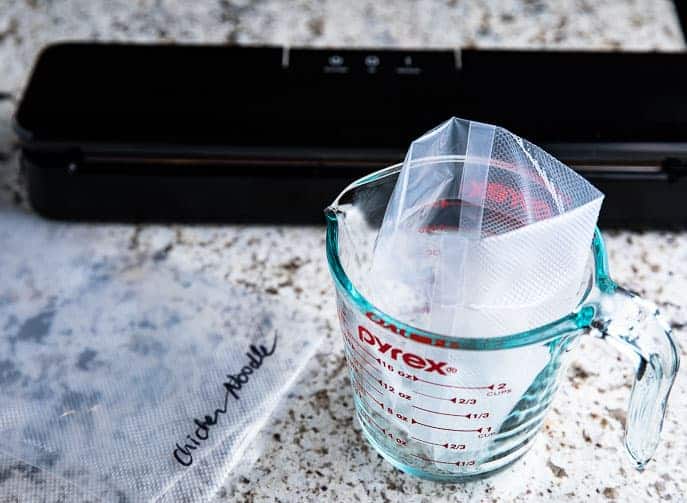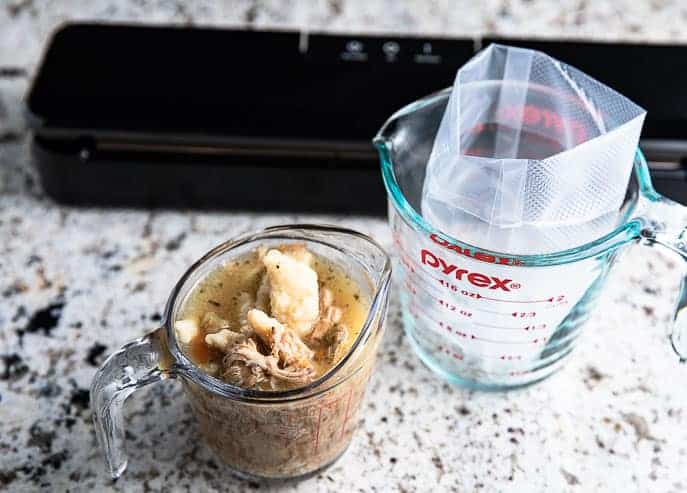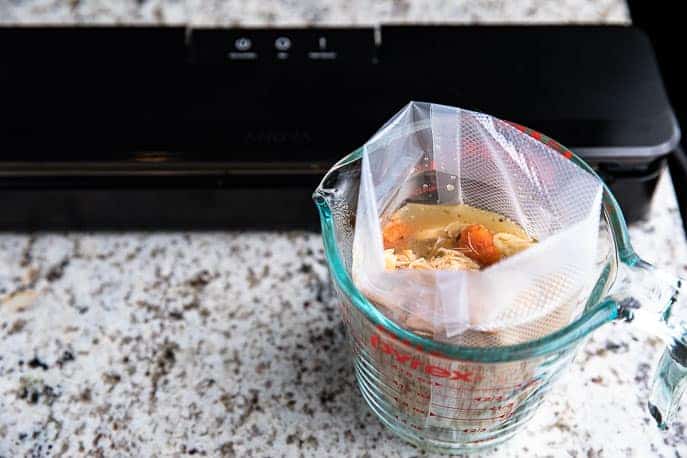 Pour the soup into the bag.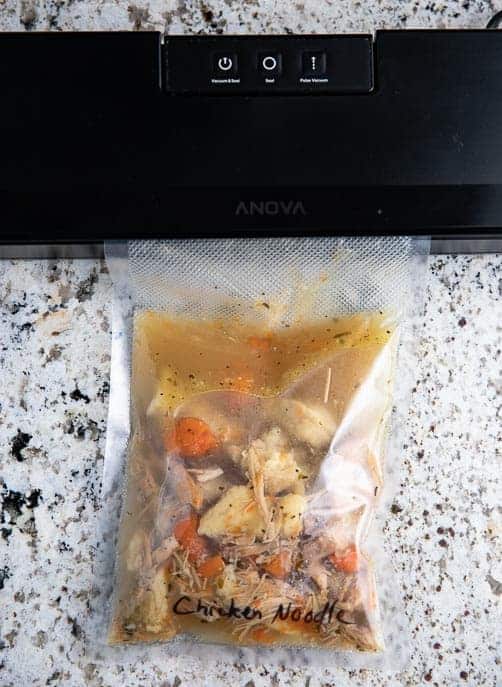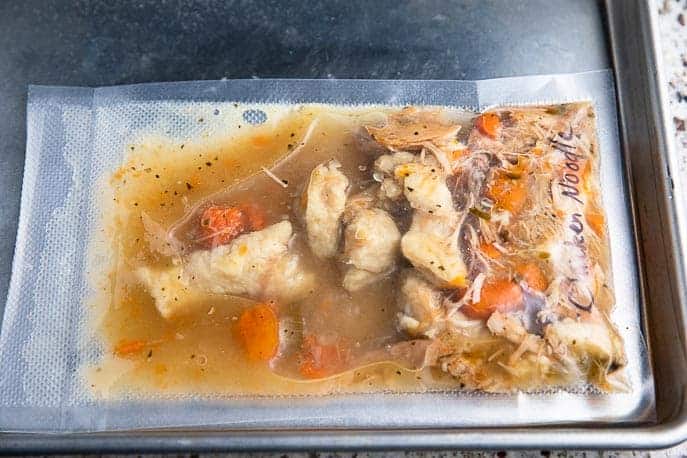 Lay the soup bags flat on a baking sheet (paid link) and freeze until solid.
Making your soups healthier – The secret to defatting soup and broth
Did you know that you can take off the fat of most soups and broths? It's super easy! Just put the soup or broth into the fridge overnight. The next day, the fat will have risen to the top. Skim that part off with a slotted spoon. It's so much easier than trying to use a separator when the soup or broth is warm.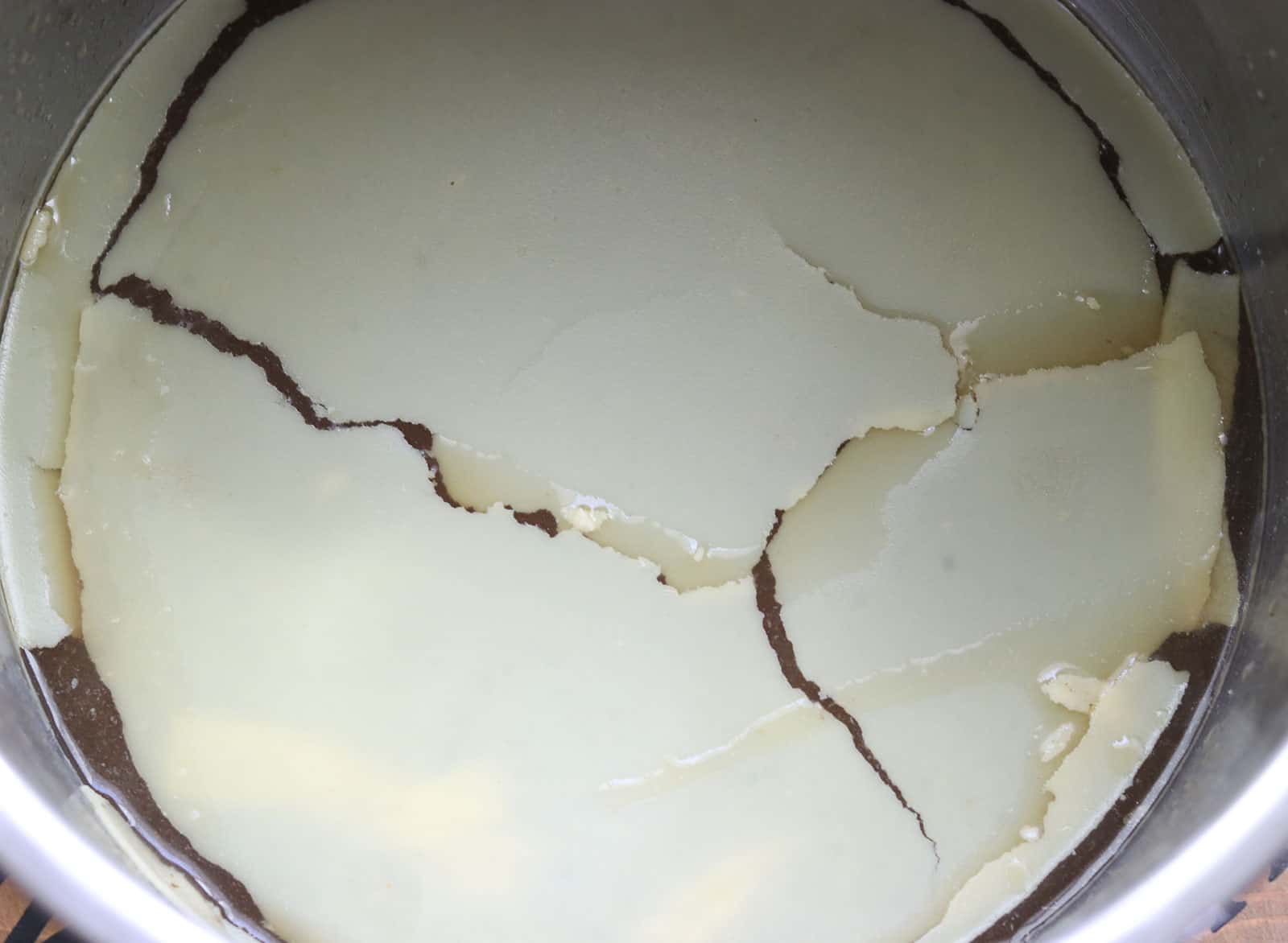 With broth, it's very easy to remove the fat. Because you have already strained the broth, the fat rises easily to the top. Just remove the top layer.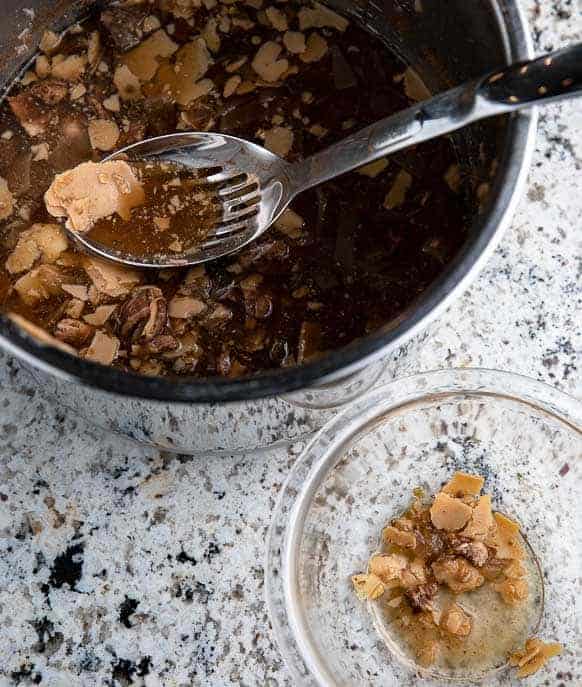 With soup, it's a little harder but still very doable. It doesn't matter if you don't get it all, any little bit, makes the soup healthier.
Here are a few of my favorite soups and broths that freeze well:
Healthy Instant Pot Beef Bone Broth – Elevate your cooking level to chef status with this healthy, easy, homemade bone broth recipe made in your Instant Pot. Add it to soups, stews, sauces and more! Freeze in packets or use Souper Cubes (paid link) for later use.
Chipotle Chicken – Looking for a quick comfort soup? This healthy Instant Pot Chipotle Chicken Tortilla Soup is perfect when you want a hot, slightly spicy, comfort soup. It's definitely similar to a chicken noodle soup but with a Mexican flair and uses tortillas instead of noodles. There's not much prep work involved, basically you chop the onions, throw in the spices and other ingredients, press the soup button for 30 min and that's it!
Look for my new book: The Power of Food Prep – Take the stress out of meal prep with the Gourmet Done Skinny Method coming this July!