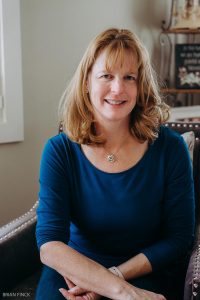 Hi! I'm Amy Lawrence, creator and owner of Gourmet Done Skinny.
Welcome to my blog post! I create delicious, healthy, skinny gourmet recipes that help people lose and maintain weight for life! If you're looking to connect with me please see my contact page.
No Kid Hungry
A portion of our profits is donated monthly to No Kid Hungry. No Kid Hungry is a national campaign run by Share Our Strength, a nonprofit working to solve problems of hunger and poverty in the United States and around the world. As a former special education teacher who taught in poverty stricken areas, I know first hand how important this non profit is.
Learn what I'm about!
My Family:
I've been married 22 years to my husband, the most loving and supportive person I know. I have two wonderful sons, Thomas and Jacob.  Thomas is a manager for a valet company and also has a thriving business himself. Jacob, my youngest is on his way to Korea soon to study the Korean language. Hannah, my oldest son's girlfriend of 8 years is working on a new career in health care.
We live in a gorgeous house in the Pacific Northwest that we built with my dream kitchen. I'm a very lucky gal and I know it!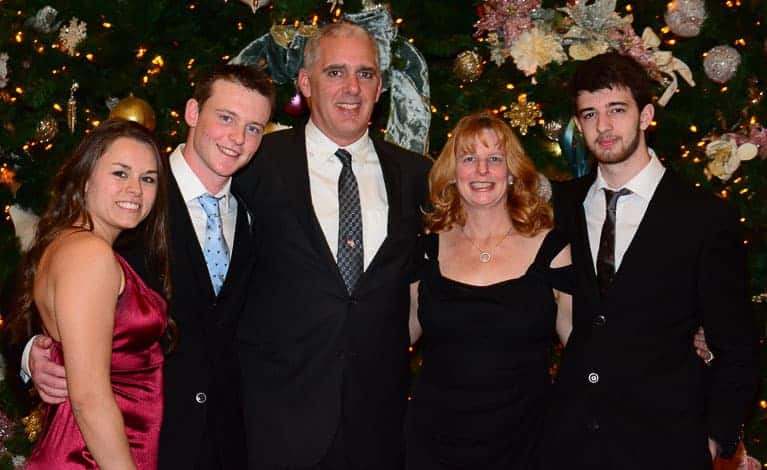 A Little About Myself and My First Business-An Afternoon to Remember Fine Teas
I've been in the food and tea industry officially since 2003 (unofficially since the day I was born).  I grew up loving food and cooking.  I learned to cook at an early age.
In 2003 I opened Afternoon to Remember Tea Parlor and Gifts in California. This was my first taste at owning a restaurant and cooking for people consistently every day on a large scale. In addition to serving afternoon tea, my husband and I published 11 books with my own tea room recipes as well as a few books on resources for tea room owners.
Unexpected Stroke from a Pilate's accident
In 2009 we closed the tea room and moved to Seattle, I continued to keep my online tea business and opened a retail shop in Bothell, Washington. In the front was the tea retail and in the back was a commercial kitchen where I blended and flavored my own different teas. This was going along great until late July of 2014.  I suffered an accident from pilates (of all things) where I tore my left vertebral artery (vertebral artery dissection) which led to a mild stroke.  Luckily it was caught in time and I recovered in time almost completely, just a few minor issues.  This incident however led me to reevaluate my life. In 2015 I decided to sell off the retail and wholesale part of my tea business and keep my consulting and cookbook business.
Joining Weight Watchers
In December of 2016 I decided I needed to take control of my weight. After the stroke, my main focus had been to run my business again and eating healthy was not a priority.  I was up to almost 170 pounds on a 5'3″ frame, that's a lot! I joined Weight Watchers for the second time and really started working the plan. My mom joined me a week later.  (For more of my weight loss journey, see the "Weight Loss Journey tab").
Joining the Freedom Group
After a few years of maintaining my weight, I was really tired of the "game of ww" and tired of trying to stay motivated. I had been listening to the Weight Loss Made Real Podcasts for many years while on ww. I finally joined the Freedom Group because I was tired of dieting. I just wanted to not worry about eating. It's been freeing! I love this program! 
Losing weight is a not a destination but a journey. There are always ups and downs – Rheumatoid Arthritis
It seems like just when things are going well, life throws you a curveball. I was diagnosed with Rheumatoid Arthritis actually back in 2003, got it under control, then went into remission for 10 years without medication, just exercising and eating healthy. But in March of 2020, all hell broke loose and my rheumatoid arthritis came back with a vengeance. Due to high doses of prednisone and lack of activity, my weight crept back up. Not to my previous start weight thank goodness but more than I wanted to be. After I got the new meds and injections under control, I was able to get back to being mindful of eating and lost the weight.
We always have to remember that losing weight is not a destination, you will always have ups and downs. Sometimes it will be the focus in your life and sometimes it will need to take a back seat. The main thing to remember is to get back on track and refocus when you are able.
To read more about my food philosophy and eating redesigned check out this post!
Why I Started This Recipe Blog and Website:
I have started this recipe blog and website because I'm passionate about cooking healthy for life. I love good food and have discovered that you don't have to sacrifice taste, just to be healthy.
Most of the recipes on this blog (with the exception of Not So Skinny) are healthy. These are the recipes I use to feed my family and friends every day. I am constantly reading, researching and creating recipes.
Early on in my weight loss journey, I realized that it takes quite a bit of time to input the recipes into "Recipe Builder," from Weight Watchers to determine the Smart Points, but I wanted my food intake count to be accurate. That gave me the idea that if I needed gourmet recipes with Smart Points, I'm sure others would appreciate them as well and thus Gourmet Done Skinny was created.
Since then I have evolved and follow a more intuitive eating program and am no longer concerned with ww points and calorie counting. Specifically I follow the Freedom Group way of eating.
I also enjoy checking out other food blogs for inspiration. Gina from Skinnytaste.com is my idol. She made me realize that the recipes I create and adapt can be healthy and delicious.  Be sure and check out her website.  Before I discovered her I was in a quandary about how can I still be a good cook and create recipes without all of the calories?
My recipes aren't always, "quick," but if you make a big batch and freeze for later, they can be. I'm not necessarily about simple but more about taste. One of my mottos is: make a big batch- once, eat twice. It's much easier to make a big batch, portion it out and freeze it for later.
I hope you enjoy my recipes as much as my family and friends!