Years ago, I had the most delicious tomato ricotta jam jar appetizer at Nordstrom Cafe. It was a layered appetizer with ricotta cheese, tomato jam and was served in a little jar with crispy toasted bread. I loved having my own jar of yumminess! Sadly they don't serve it anymore. But I created my own bacon tomato ricotta jam jar and it's a bit healthier and even tastier!
What jars should I buy? Can I serve it another way?
I use a Ball half pint jar (paid link) with the wide mouth, but you can use any jar or even layer it in a dish.
Gift idea! Make them up and give away as a hostess present
It's also fun to give each person their own tiny jar. It also makes a nice hostess gift when going to a holiday party. You can store the Tomato Bacon Jam in the freezer and then make up the appetizer shortly before you leave for the party.
What to serve with the ricotta jam
You can of course serve the jam with baguettes as they did at the Nordstrom Cafe, however, since I'm always trying to save points/calories, I serve them with my Crispy Wonton Chips or 34 Degrees Natural Crisps (paid link).
How to make it: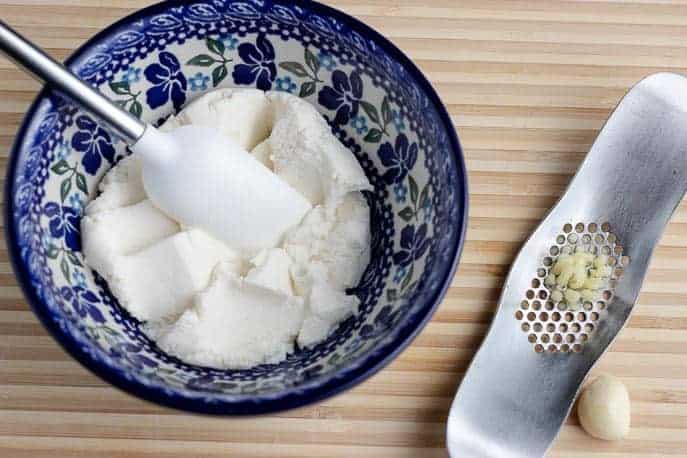 Mix the minced garlic into the ricotta cheese.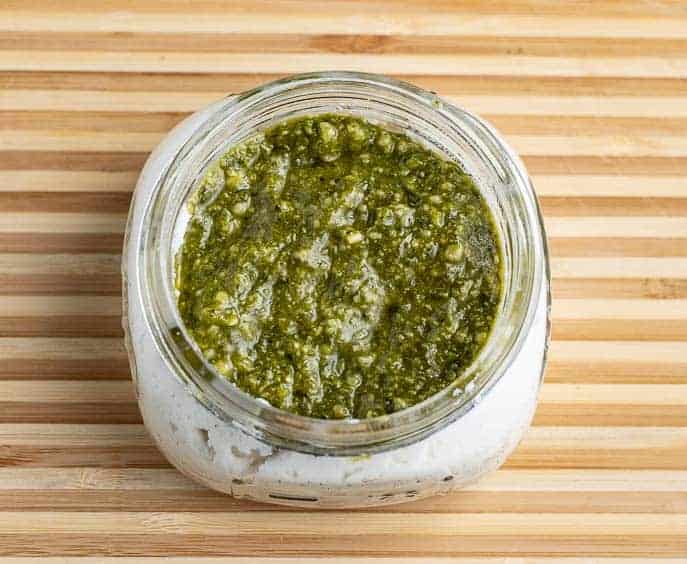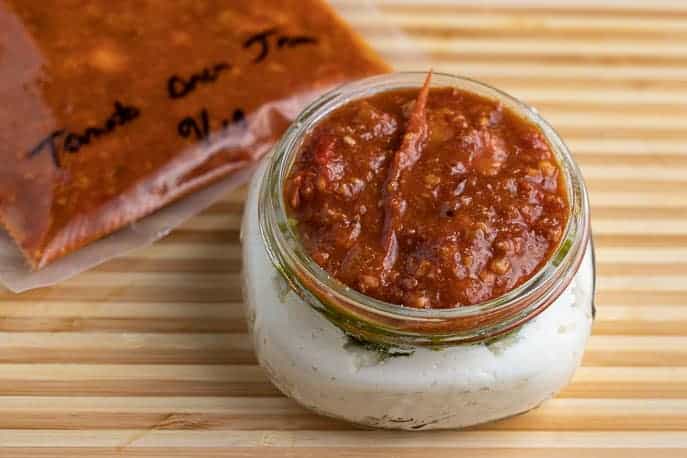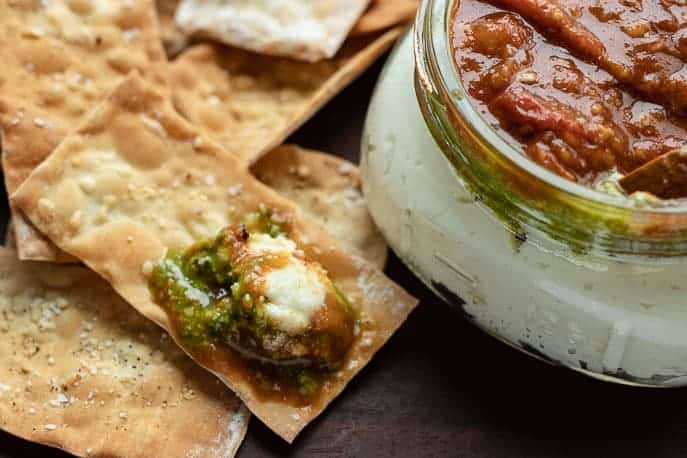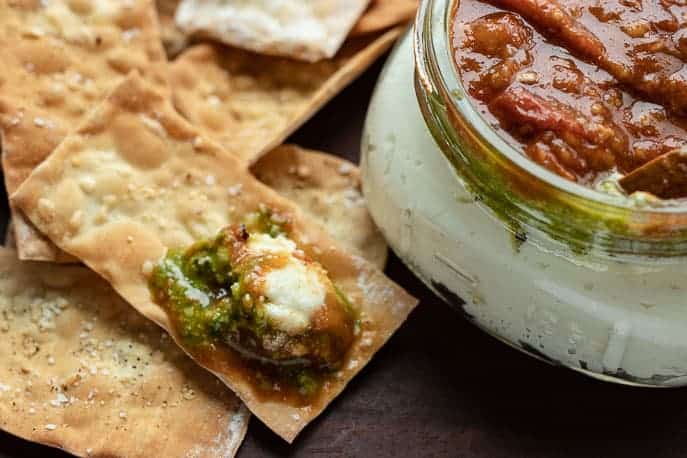 Tomato Ricotta Jam Jar
Adapted from an appetizer I had years ago at the Nordstrom café, this tomato ricotta jam jar appetizer is sure to please everyone! I've lightened it up a bit, but used my tomato bacon jam so it has plenty of great flavor. You can serve it in individual jars or one bigger jar for everyone.
Weight Watchers Points:
1 Smart Point per 3 teaspoons for all plans, does not include crackers or Wonton Chips; (about 5-6 points for 8 Crispy Wonton Chips with 1 t. jam on each)
Instructions
Mix ricotta cheese and garlic.

Place mixture in a small canning jar. (I prefer the wide mouth small jars)

Add 1 T. of Homemade Pesto.

Top with 1/4 c. Instant Pot Tomato Bacon Jam.

Serve with 34 degree crackers.
Nutrition
Serving:
1
T
Calories:
21
kcal
Carbohydrates:
1.5
g
Protein:
1.2
g
Fat:
1.2
g
Saturated Fat:
0.5
g
Polyunsaturated Fat:
0.1
g
Monounsaturated Fat:
0.4
g
Cholesterol:
2.9
mg
Sodium:
42.8
mg
Potassium:
26.1
mg
Fiber:
0.1
g
Sugar:
0.8
g
Vitamin A:
13.2
IU
Vitamin C:
1
mg
Calcium:
27.3
mg
Iron:
0.1
mg