Looking for a healthy Thanksgiving menu without sacrificing taste? Check out these delicious healthy Thanksgiving recipes! I've even included healthy Thanksgiving Sides and healthy Thanksgiving desserts. Of course Thanksgiving is the one day that everyone loves to splurge but your guests won't even realize these are on the healthier side because they are so yummy!
How to plan an easy healthy Thanksgiving
Thanksgiving doesn't have to be a pain to plan and cook. Just relax! Most of these healthy Thanksgiving recipes can be made up ahead of time! Some can even be frozen. See the Thanksgiving Menu Template below for details.
My Healthy Thanksgiving Menu
This turkey is super simple to make! Find a small turkey (6 pounds) or turkey breast that will fit into your Instant Pot. The rest is easy!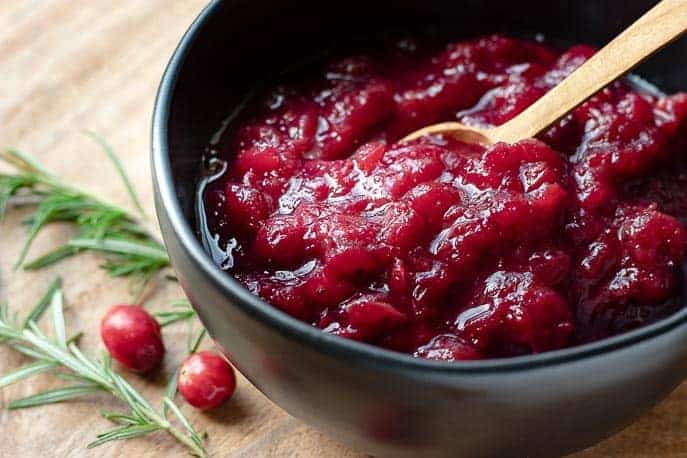 Granny's Apples – Homemade Cooked Apples This is one of my favorite family holiday dishes! These are delicious cooked apples on the stove in a sweet syrupy cinnamon sauce. Just the smell of them evokes the feeling of "home."
These make a nice breakfast treat if you're having overnight guests but they are also great as a dessert. Although I like them baked fresh (from my days of owning a tea room), you can make them up and freeze them and then reheat when you need them.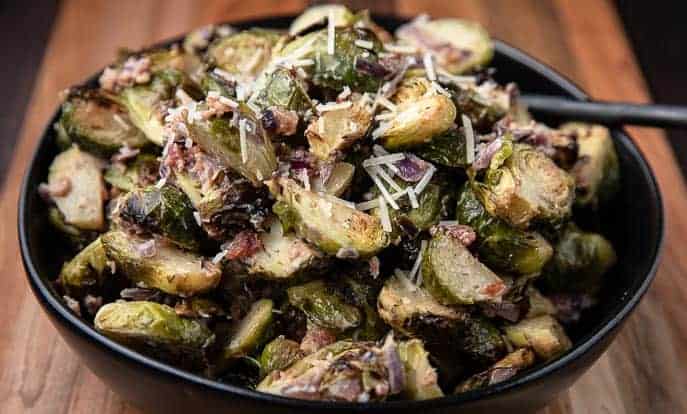 Roasted Brussels Sprouts in Creamy Parmesan Sauce These yummy brussels sprouts (yes, yummy, and I admit I didn't like them until a few years ago after I learned a better way to cook them) are a great side dish to serve with turkey. They reheat well for leftovers.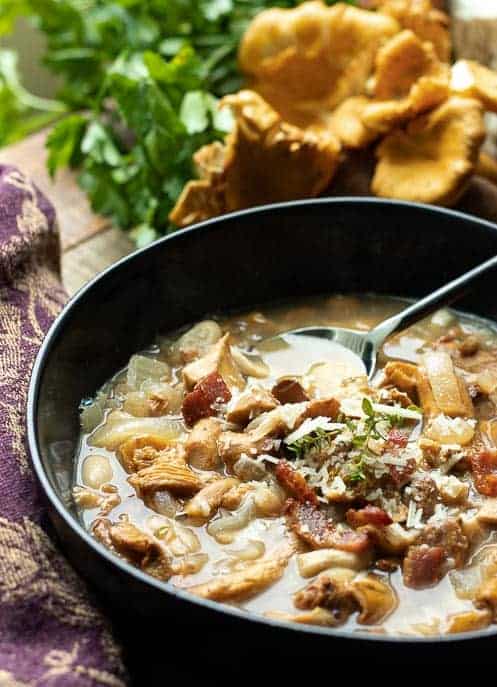 Hearty Healthy Mushroom Soup For all you mushroom lovers out there, even though this creamless mushroom soup recipe is healthy, it's still very decadent and filling. This makes a great appetizer soup for Thanksgiving. You can have this recipe already made in your freezer. Just thaw and reheat when you need it!
Thanksgiving Menu Template
While it's hard to tell you exactly what to make when, this Thanksgiving menu template will help. Depending on your circumstances, here's a list of questions to help you decide and create your own Thanksgiving plan to follow.
First gather and check all of your ingredients. This is key, you don't want to be running to the store at the last minute. If you're doing the Instant Pot Turkey, look for your turkey breast at least a few weeks ahead of time in the freezer section. They can be hard to find at the last minute.
Next decide what you need to do when.
Put when your cooking what dish on the calendar. That makes a huge difference. Plan a little every day if time is a big factor. That way you don't accidentally forget to make something. It happens, I've done it a million times! Now I write it down!
On Thanksgiving Day, finish the cooking and relax and enjoy the day!
When you're ready to clean up, check out these Instant Pot Cleaning Tips!