Do you know what habits may be destroying your weight loss goals? Are you tired of the diet mentality? Have you tried everything under the sun and think there must be a better way? That was me back in 2016. I was fed up with the way I looked. Even after I had lost the weight, I was tired of the whole "diet" game, tired of counting calories/points, tired of focusing on food all the time, tired of the deprivation. I thought I would have to be on a weight loss plan forever. But I learned that is not the case and now I've become a "natural" eater and have kept off the weight without tracking, counting calories, and points.
Do any of these habits sound familiar?
You don't do any food prep, and then rummage through the kitchen finding nothing that "sounds good," and then order take out.
You wait until you're hangry (starving and angry) to eat.
You think of food as a treat and self care and say to yourself, "I deserve this brownie, I worked hard."
You say, "Oh, I'll start tomorrow, next week, etc"
You blow it at one meal and say, "Oh well, I'll do better tomorrow."
"Oh I'll work it off." You think it doesn't matter what you put into your body, as long as you exercise enough.
Are you tired of the diet mentality?
Did any of those habits sound familiar? Are you tired of the diet mentality? Tired of the same old same old weight loss game? Tired of counting calories, tired of drinking a ton of water, tired of trying the latest fad diet, tired of exercise excessively to become thin? Tired of depriving yourself of good food?
They say the definition of insanity is doing the same things over and over the same way expecting different results. Why not change things up this year? Why not try something different? What do you have to lose? Check out these steps to a better you in 2022.
How to get started:
First be grateful for your body – This is the only one you're going to get so treat it with love and kindness. You don't have to eat healthy 100% of the time but try feeding it 80% of the time what it truly needs. My recipes are made with real food and they taste fabulous. Most of them can be frozen for meals later.
2. You can't outrun your fork – No amount of exercise will help you lose weight if you don't feed it the right things in the first place. What you put into your body, does matter.
3. Cut down on the processed food – You'll be amazed at how much better you truly feel. Believe me! When you quit feeding your body crap, many of those bad cravings go away. Food companies put in addictive additives to make you crave their food even more. Processed food is loaded with salt, which makes you want more. Then after you have had enough salt, you have a craving for sugar. You seesaw back and forth between wanting sugar and wanting salt. Real food, real vegetables and real fruit takes those cravings away and makes a huge difference. To learn more about this, check out this book, The End of Overeating.
5. Take this free Master Class – Want to see what my weight loss coach Cookie is all about? She has a free Master Class coming up on January 26th. If you can't make the class, you can watch it later, but sign up now if you want to do something different this year. What do you have to lose? Except the worry, the stress and the weight!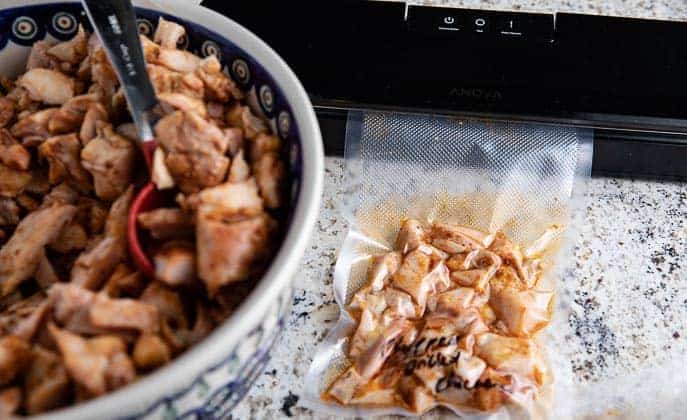 6. Make it easy on yourself this year! Use my recipes and start making your own lower calorie meals and start doing some food prep – I'll be telling you more over the next few months but here are some tips to help you get started. Scroll down on the post -about 3/4 of the way down for the tips. I'm working on refining my method -the Gourmet Done Skinny Meal Method and my new book will be out by July so keep following me for more great tips!
This chicken pictured is my Best Healthy Grilled Chicken Recipe. I grill it and seal it into 1 cup portions to use for salads, pastas, pizzas, etc later. It saves me time, money and calories.
Here are a few great recipes to help you get started: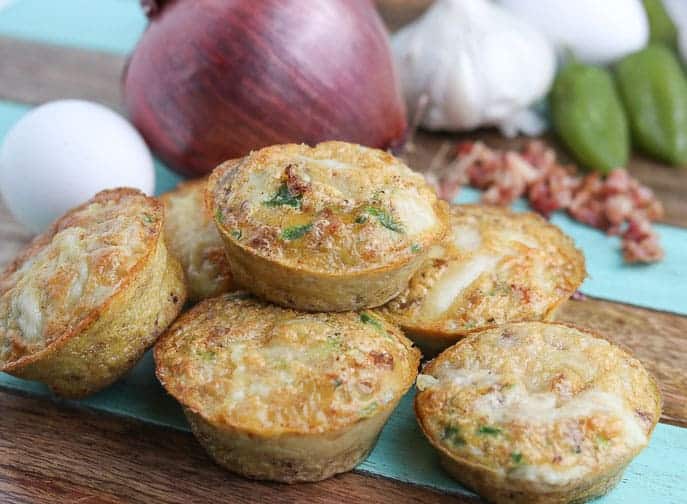 On the go, Crustless Chipotle Egg Cups! You can make a batch of these and freeze them. Anytime you want a quick breakfast, they are ready and waiting for you! Only about 20-30 sec to reheat in the microwave!
Instant Pot Korean Beef – Super quick to make and you can use the leftovers in Korean Tacos and more! You'll want to make a double batch of this for sure as everyone will love it.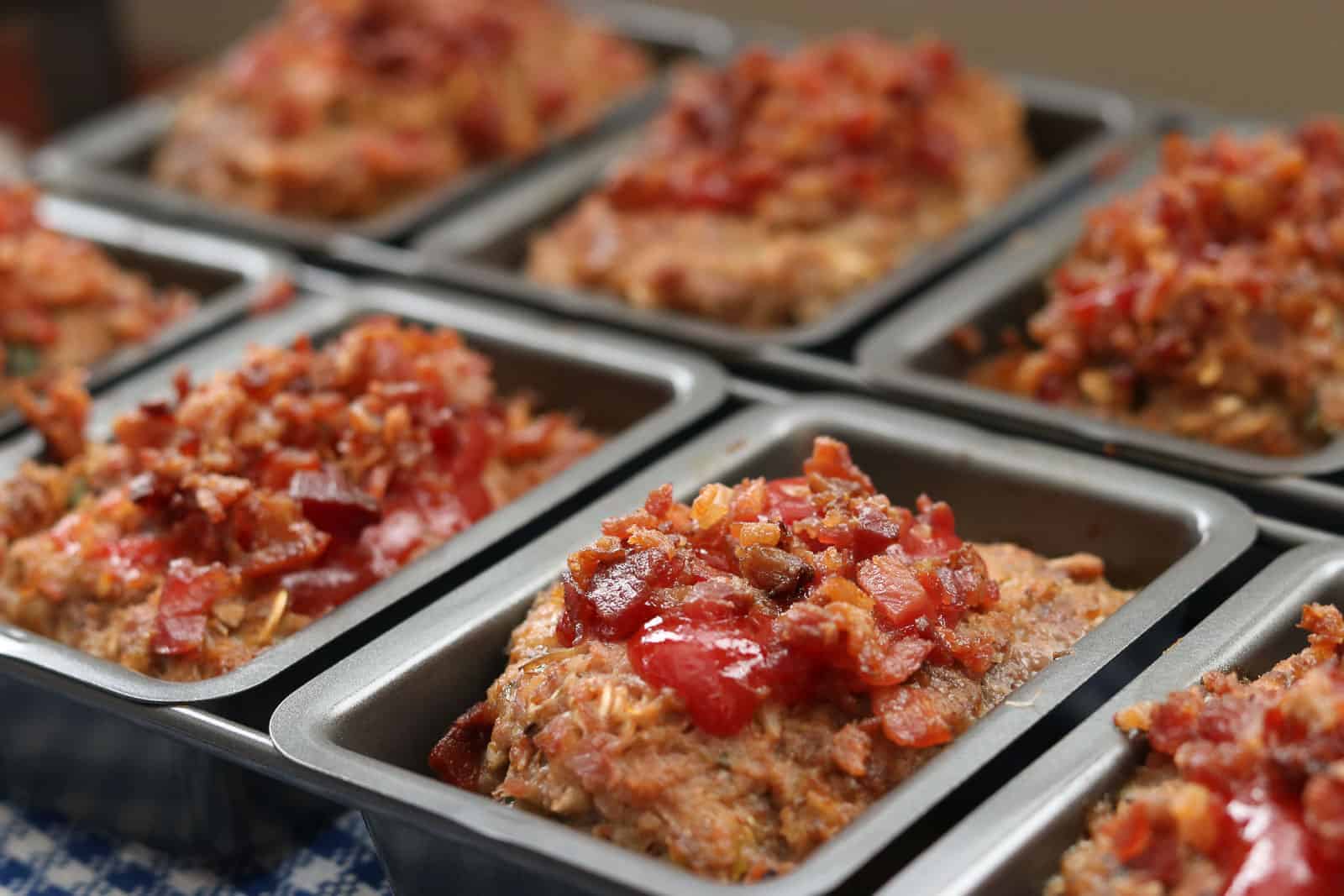 Even Better Than Granny's Meatloaf This meatloaf is a healthy delicious tender meatloaf with hints of spice and sweet, topped off with crispy bacon crumbles. Definitely a family pleaser you can make ahead and freeze for quick meals later. It's a twist on my grandmother's recipe. My family thinks it's the best meatloaf ever!
Crispy Air Fried or Baked Egg Rolls – These Crispy Air Fried Chicken Egg rolls are so delicious! You can bake them in the oven but I prefer to do them in the air fryer. They are also a great appetizer for a party as you can have ready to go, then pop them in the air fryer/oven when you want them.