Here's a list with links and pictures of my favorite holiday dessert recipes. Many of my recipes for the best Christmas cookies are on this list. Most are easy Christmas desserts. Some are skinny, some are not but every single one is absolutely delicious and a family pleaser! If you're looking for the best Christmas desserts, check out these recipes!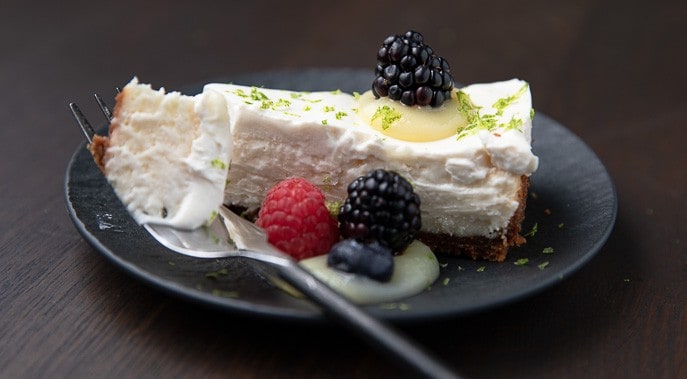 Tips on Making Favorite Holiday Desserts Ahead of Time
Here are a few tips to make your life easier so you don't have to do everything all at once. The freezer is your friend as well as vacuum sealed bags (paid link). Of course some things are better when just made but here are some ideas for desserts that freeze well.
Make double batches of cookies and flash freeze them. Transfer later to Ziplock bags or vacuum sealed bags (paid link). When you need a quick dessert they are ready for you! Bake only the amount you need and save the rest for later.
Freeze desserts if possible – Make and when cool, cut dessert bars and flash freeze, then transfer to vacuum sealed bags (paid link) – like Sea Salt Chocolate Caramel Bars. These freeze very well. Just thaw and serve. Healthier Homemade Apple Dumplings also freeze extremely well. Just make the sauce when you're ready to bake them.
Choose one or a few of these favorite holiday dessert recipes!
Choose a few of these, freeze what you can so you're ready for the holidays without being exhausted. Your family and friends will love you!